"Experience Innovation and Support at Realty Texas - Your Trusted Real Estate Brokerage"
By Miguel Stapleton
Looking for a brokerage that values innovation and supports their agents? Check out Realty Texas, where technology, marketing, and peer-based support are at the forefront of our approach to real estate. Keep reading to find out more.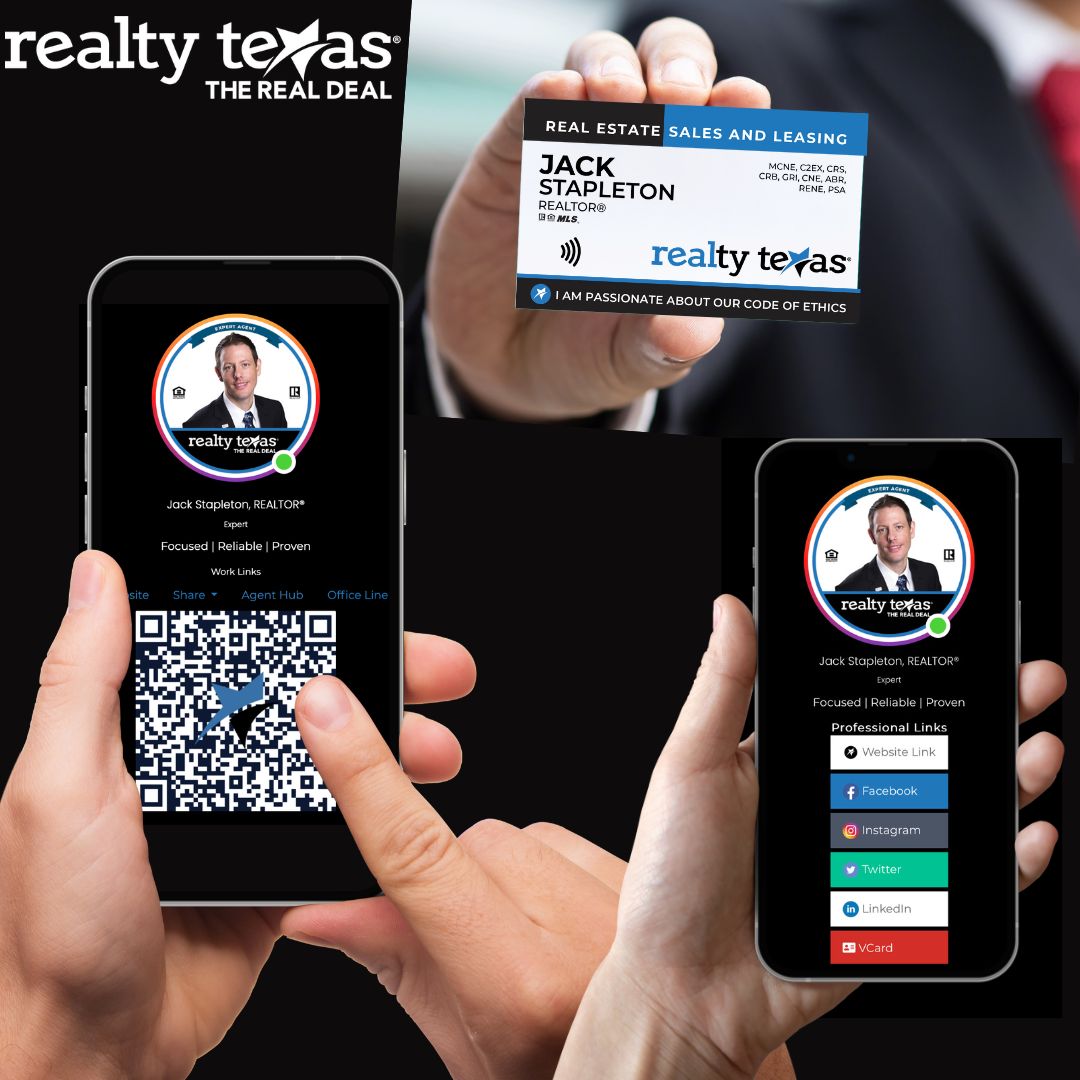 ---
At Realty Texas, we are proud to be at the forefront of innovation in the real estate industry. We are constantly investing in new technologies and developing proprietary tools to help our agents streamline their business and provide the best service possible to their clients.
One example of this is our NFC card program, which provides every Realty Texas agent with a personalized card that can be used to access property information, connect with clients, and streamline communication with our brokerage. This technology is just one example of how we are leveraging the latest tools to empower our agents and help them succeed.
But our commitment to innovation goes beyond just technology. We also have a world-class IDX website with thousands of listings all over Texas, making it easier than ever for clients to find the right property. And we have developed our own proprietary agent tools, such as our CRM system and transaction management platform, to simplify the process of buying and selling real estate.
At Realty Texas, we also understand the importance of marketing, which is why we have our very own Marketing Department consisting of a Graphic Designer and Social Media Strategist. This team works tirelessly to help our agents create effective marketing campaigns and build their brand, allowing them to stand out in a crowded marketplace.
But innovation and technology are only part of the equation. We also believe in providing our agents with the support they need to succeed. Our broker is always available to answer questions, provide guidance, and offer support, and our peer-based approach to training and development means that agents can learn from each other and grow together.
So, what are you waiting for? Experience true support from a brokerage that is committed to innovation and helping agents succeed. Schedule an appointment today using the button below or click "Join now" to see a video about why you should consider joining Realty Texas