Keep That Curb Appeal Throughout the Summer Season!
By Marcie Lowery
The summer season provides a perfect opportunity to enhance the curb appeal of your home and make it more inviting and attractive.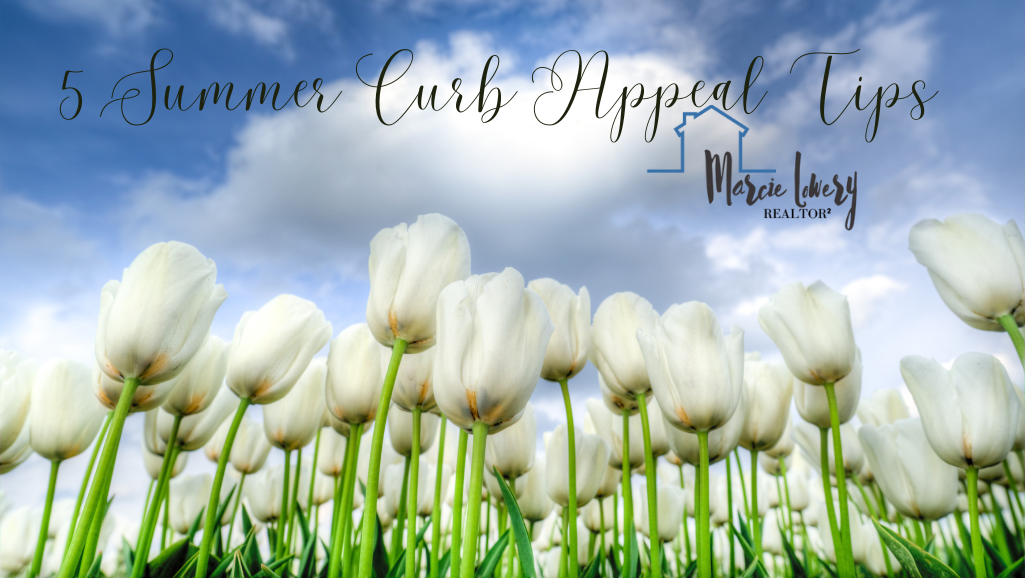 ---
Whether you're planning to sell your house or simply want to enjoy a beautiful exterior, implementing some simple yet effective strategies can transform your home's appearance. In this blog, we explore five tips for creating stunning summer curb appeal.
(stock photo courtesy of Pexels)
· Refresh your landscaping:
One of the most impactful ways to enhance your home's curb appeal is by refreshing your landscaping. Start by trimming overgrown bushes and trees, removing any weeds, and mowing the lawn regularly. Consider adding vibrant, seasonal flowers and plants to your garden beds or hanging baskets to inject color and freshness. Adding mulch or decorative rocks can also provide a neat and polished look to your yard.
(stock image courtesy of Pexels)
· Infuse a burst of color :
A fresh coat of paint can work wonders in giving your home a renewed look. Consider repainting your front door in a bold, eye-catching color that complements the style of your house. This simple update can instantly draw attention and create an inviting entrance. Additionally, consider repainting any faded or chipped trim to give your home a well-maintained appearance.
(stock image courtesy of Pexels)
· Brighten up with outdoor lighting:
Strategic outdoor lighting not only adds safety and security but also enhances the aesthetics of your home during the summer evenings. Install pathway lights to guide visitors to your front door, highlight architectural features, or place spotlights on trees or shrubs to create a dramatic effect. Solar-powered lights are an energy-efficient option that requires minimal installation.
(stock image courtesy of Pexels)
· Spruce up your porch:
Your porch is a focal point of your home's exterior, so pay special attention to this area. Consider adding comfortable outdoor furniture, such as a rocking chair or a porch swing, and accessorize with colorful cushions or pillows that reflect the vibrancy of summer. Hang potted plants or add decorative elements like a welcome mat or a seasonal wreath to make your porch inviting and welcoming.
(Stock image courtesy of Pexels)
· Keep it neat and clutter-free:
Maintaining a clutter-free exterior is essential for creating a well-groomed appearance. Clear away any debris, such as fallen leaves or branches, and store garden tools and equipment out of sight. Keep trash cans and recycling bins neatly concealed or consider building an attractive enclosure to hide them. A tidy and organized exterior instantly adds charm and sophistication to your home.
Use these tips to help you transform the curb appeal of your home and create a welcoming and attractive environment throughout the summer season. Remember to keep your landscaping well-maintained, add pops of color with paint, illuminate your outdoor spaces, spruce up your porch, and maintain a clutter-free exterior. These simple yet effective strategies will make a significant difference in enhancing the overall look and feel of your home.
Thanks for reading this week's blog! Be sure to read next week's blog - hits every Sunday!